Had a prospect reach out to me asking for help with their autoresponders.
Got on the phone with them…
Told them exactly what I'd do…
Quoted a price…
And told them to discuss and get back to me.
They asked for a performance guarantee.
This was after I sent them a case study demonstrating $300,000 in attributable revenue for a client in the exact same niche.
My response in italics.
We don't do ROI guarantees.
One, and this is the main reason…
Because we have a solid track record of getting results for our clients.
This should give you a fair indication of what we can do for you.
Here are our case studies:
[LINK]
Please watch them before making a decision.
If our results aren't good enough for you to feel confident working with us…
Then we're not the best fit for you and we don't deserve your business.
I gave them another reason – also relevant – but this was the main one.
They didn't watch the case studies.
And replied with whatever their arguments were to justify a performance guarantee.
If I responded I'd just be repeating myself.
So I sent back a polite no and that was that.
Now, that may have not been optimal from a sales standpoint.
But when you have results like this…
You've earned the right to get paid your asking price upfront and in full.

eCommerce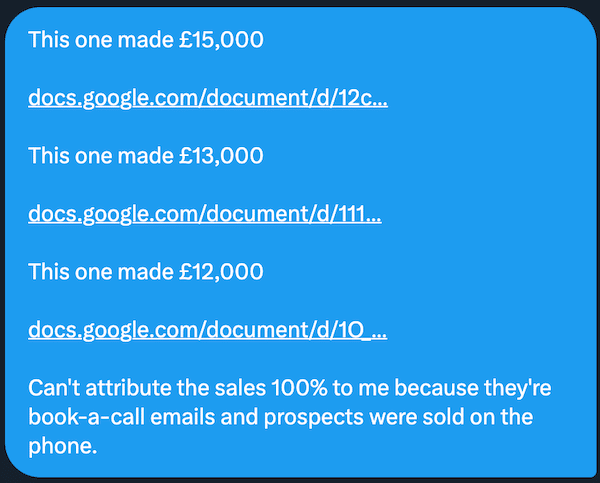 Coaching program
When your work is featured in industry leading marketing education companies…
You've earned the right to refuse to jump through hoops to get clients.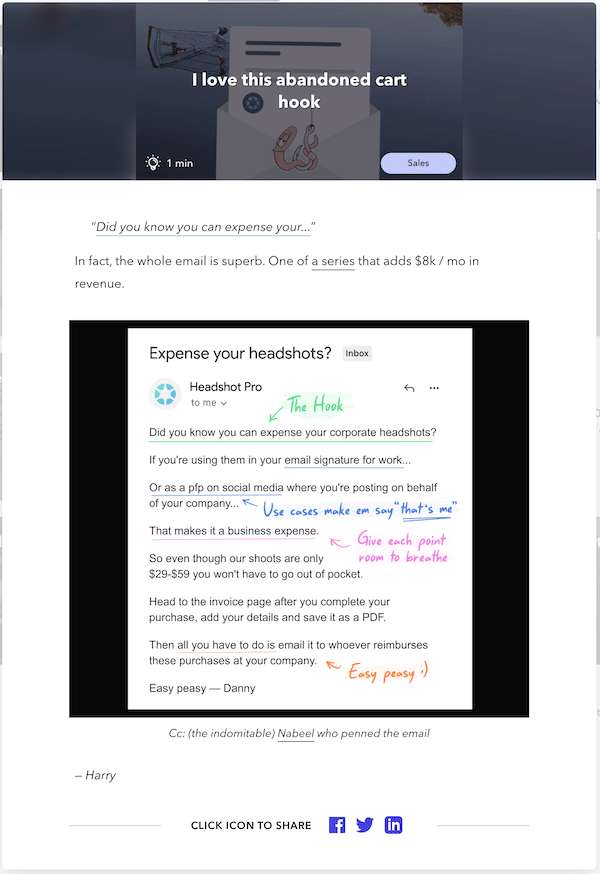 Website: 300,000 visits/month | Newsletter: 130,000 readers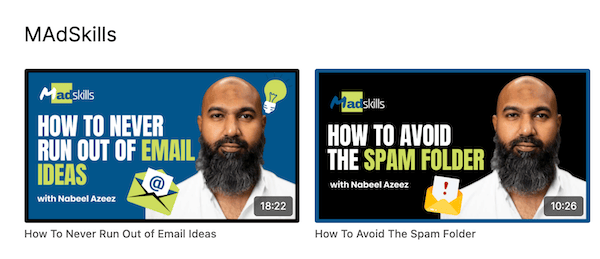 AdSkills is the industry standard for online advertising education
But before you can do any of this…
Before you can have this self-confidence…
You need a proven track-record of results.
So when I tell you:
I can help you go from community idea to community launch in 2 weeks or less.
That's because I've done it.
I've launched my own community…
And I've managed so many promos…
I can tell you exactly what to do…
And what not to do…
Step by step.
All you have to do is implement.
I'm giving away my Community Launch Quickstart to a handful of serious people who meet all these prerequisites.
– Nabeel
​